LESSONS
Back to Tutorials
In this section, you will find a list of well-known players that offer lessons on the Internet Backgammon servers. This list will grow with time and will also include teachers that will meet you in person depending on where you live.
---
Phil Simborg

Phil Simborg
I give lessons live and on line. I charge $50 an hour. I teach beginner and intermediate players. I am an Open Player myself with 45 years of experience. I have written and published over 60 articles and have appeared on most major backgammon web sites, newsletters and magazines. I have been ranked as high as No. 2 on the ABT tour in the U.S. (2005).
I have personally studied and been coached, over the years, by a dozen of the best players and teachers in the game including Oswald Jacoby, Kit Woolsey, Jake Jacobs, Neil Kazaross, Nack Ballard, Joe Sylvester, Howard Ring, Perry Gartner, Paul Franks, Malcolm Davis, John O'Hagan, Steve Sax, David Wells, Mary Hickey, and others.
I know how to help a player truly understand the best concepts and approaches to improve their game.
I believe the way to teach backgammon is to help players understand the basic theories and approaches so they will be able to apply them to any situation that comes up. I DO NOT get deep into the math and complicated theories of the game, as I believe that comes after you get the basic principles.
I offer a full guarantee: if you do not believe the lesson was worth it, THE LESSON IS FREE.
Vi ew Testimonials About Phil Simborg
Phil Simborg
Phil is the author of many articles here on GammonVillage, including the "Simborg's Blunders" series. You can contact him at psimborg@sbcglobal.net.
---
Mary Hickey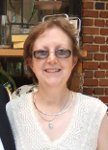 Mary Hickey
Would you like to become a better player at the world's most intriguing, addictive, and frustrating of all games? I'm referring, of course, to backgammon, since no other game comes close to its intoxicating mixture of luck and skill, and the complex knowledge needed to cultivate the skill, work with the luck, and be a winner. I will be happy to help you achieve your goals, whether they are to play and win at big, prestigious tournaments, rise higher in the ratings at your favorite server, or turn the tables on that donkey at the club or coffee shop who's owned you for the last couple of years.
About me: I learned the game "back in the day", in the late 1970s, but life soon intervened and I gave the game up until 1995. Since then, I have played in numerous live tournaments, winning or reaching the finals of several Masters and Main events, and winning the U.S. Open tournament in 2010 and 2011. I also play online at Gridgammon, FIBS, and SafeHarborGames as "mamabear".
In 2011, Marty Storer and I published What's Your Game Plan? Backgammon Strategy in the Middle Game, a book of middle game problems where a key strategic decision must be made that will determine the game's direction from that point onward. This book is available here in the GammonVillage store, at Carol Joy Cole's Backgammon Boutique, or directly from either author.
Since 1995 I have also written articles and columns for most of the major backgammon publications, including Anchors (NEBC), BIBA News (UK), Flint Area BackgammoNews, and the former Chicago Point and Hoosier BG Newsletter. I have also written for several websites, including Backgammon in London, GammonLife, Backgammon Galore, GammOnLine, and of course GammonVillage, where my 44-part series on chouette is archived. The latter is available in the GV store as a book on CD.
About you: To get your money's worth from lessons, I recommend you first read Paul Magriel's Backgammon, or the equivalent in on-line resources. That way you will already know some basics and understand the terminology backgammon players use. If you have done that, but find you still have a great many unanswered questions, you are probably ready to start taking lessons. (If you didn't have those unanswered questions, it would be a sign that you didn't yet understand the complexity of the game! I still have quite a few myself.)
If you are interested in taking lessons with me in person or online, give me a holler at thehick64@hotmail.com, introduce yourself at a tournament, or open a chat window when you see "mamabear" at any of the sites mentioned above. My rate is $100/hour.
---
Bill Robertie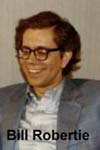 Thanks for your interest in backgammon lessons. My rate for lessons is $100 per hour. Most pupils take two-hour sessions, but shorter or longer sessions can be arranged. If you live in the Boston/New York area, lessons are in person; elsewhere in the country or overseas, telephone or GamesGrid lessons are the best option.
Lessons come in three forms -- supervised play, GamesGrid play with later analysis, and problem sets.
In supervised play, we play with each other and I comment on all the moves. (If we're playing over the phone, you roll the dice for both of us.) This type of lesson has the advantage that I get to see you play, and hence get a quick idea of your strengths and weaknesses. I recommend it for the first lesson or two.
In GamesGrid play, we play matches on the Grid with the record button turned on. Since typing out comments is very slow, there's limited commentary while the match is in progress. After the session, I take the recorded matches and analyze them for systematic errors. They then form the basis for a telephone lesson where I critique your play. The playing session on the Grid is charged at half-price ($50/hour). The subsequent analysis session is at the regular rate.
Other lessons are built around my library of problem sets, which cover a wide range of positional and tactical concepts, and are primarily aimed at players looking for a deeper understanding of the game than they would get from books like Magriel's "Backgammon" or my own "Advanced Backgammon". Each set contains 30 problems, most with multiple parts, and each one generally takes about two hours to work through.
If you're interested in lessons, it's also a good idea to start writing down positions that seem interesting or puzzling. Enough of these problems can form the basis for a completely personalized problem set, which will be extremely helpful. I'm good at selecting problems which give most players trouble, but the positions which actually give you trouble are even better.
Pupils who engage in a series of lessons usually start with a session or two of supervised play, followed by the problem sets, at the rate of one set per lesson. If you're interested in pursuing personalized instruction, you can contact me at 781-641-2091 during normal business hours, Eastern Standard Time.
An additional option for lessons is a private seminar of some number of days duration, at your location. The rate for this service is $1000 per day plus expenses, which entitles you to up to eight hours of lessons per day, rotating between problem sets, commented play, and analysis of top-level matches.
Bill Robertie
To request more information on lessons from Bill Robertie please send an email to Gammon_Press@msn.com
Bill Robertie is the author of several outstanding books and also writes a monthly column for GammonVillage which can be found in the Feature Columnist section.
---
Paul Money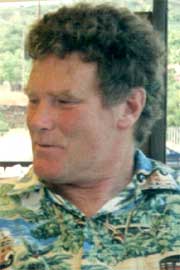 Paul Money
I am an Englishman but also live part of the year in Greece. At the moment I am staying in Texas. As a member of the GammonVillage editorial staff, I have written close to 100 articles for GV's Advanced Tutorials section over the last two years.
I don't get out often to live international tournaments but I have won a number of events held by the British Isles Backgammon Association (BIBA) and made it to the money in three competitions in a single Las Vegas tournament in 2001.
I teach online and specialize in students below the expert level. If you feel that you are capable of playing better but that you appear to be stuck at a certain level, my teaching could be just right for you. Most people can improve enormously, without having to do large amounts of difficult mathematical theory. I will also help you to understand the concepts - invaluable information that I have learned over the years by playing and studying the game.
Since no two players are alike in what they have learned, I base my lessons on actual games played by you, so that I don't waste your time telling you things that you already know. These can be games against a friend (particularly useful if two people want to share costs), against a robot or against me.
I don't comment much during the matches unless asked, but I record the games, analyse them with Snowie and then return them to you with my comments on particular plays. From these, I can teach you the technique necessary to avoid making the same mistakes in future. All lessons are intended to be interactive, so that we can talk online or exchange emails to clarify the things that you find particularly difficult.
Recording, analyzing and annotating your match, together with follow up questions and answers, starts at $40 for a five point match.
I also have several annotated matches between top level, live tournament players for sale, from as little as $1 per game. These are available in several formats, with or without diagrams, but all contain long rollouts and analytical comment on every significant play. These annotated matches appeal to players of all skill levels. More information is available by email at the address below.
Winning is more fun. Contact me today!
email: paulwhitebrook47@hotmail.com
---
Tom Suzanski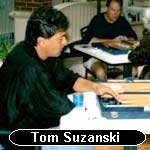 I live in Halifax, Nova Scotia, Canada. I learned Backgammon in Las Vegas and Reno in the late 1970's and early 1980's from one of the top players in Nevada at that time. I only recently started playing again about two years ago.
I have been ranked as high as fourth on GamesGrid, a tough server boasting many world class players and I usually sit at about a 1900 rating there under the nickname Suzanski... my top rating on the Grid was 2032 playing under the name TomfromHalifax.
The only tournament I have played recently was in September 2000 in Florida where I finished second in the Royal Palm Classic. I have played and have had many successful matches against top ranked players including Kit Woolsey, Bill Robertie, Dirk Schiemann, Elliot Winslow, Kent Goulding, Hugh Sconyers, Frank Frigo, Walter Trice, Mike Labins, Paul Weaver, Hugh McNeil, Howard Ring, Steve Sax, Hal Heinrich, etc...
I am a very experienced backgammon teacher and currently give lessons online for $10 U.S. per hour. I have students from both North America and Europe. I use MSN messenger and Yahoo messenger to communicate with my students by voice chat at this time though I may add other modes in the near future. References available...
Tom Suzanski
To request information on lessons from Tom Suzanski please send an email to suzanski@accesswave.ca
GammonVillage articles by Tom Suzanski:
---
Steve Sax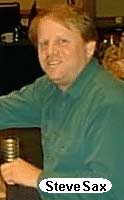 I am a 40-year-old Backgammon player from Los Angeles, California. I give lessons, play in tournaments and enter into side games.
I first started playing Backgammon with my family in the mid-seventies. My mother, Ricky Sax, was the Women's U.S. Open Backgammon Champion of 1980 and the instructor of most of my backgammon fundamentals.
I honed my skills with interest by first reading "Paradoxes and Probabilities" by Barclay Cooke, "Backgammon for Profit" by Joe Dwek and "Backgammon" by Paul Magriel.
I have been Gammon Associates "Player of the Year" in 1999 and again in 2000. I also won the "Grand Crystal Beaver" at the Midwest Backgammon Championships in March 2000 defeating Nack Ballard, the world's best player, in the finals. In December of 2000, my long- time doubles partner Bob Glass and I won the Doubles event in the Las Vegas Open.
Steve Sax
To request information on lessons from Steve Sax please send an email to backgammonplayer@msn.com
GammonVillage articles by Steve Sax:
And many others he has written in his series called "Advanced Angles" in the Feature Columnist section.
---
Jake Jacobs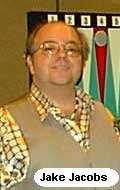 I have been playing since 1979. In 1982, I moved to Las Vegas, and there was lucky enough to get some extraordinary lessons from four friends: my brother Munchkin, Tim Wisecarver, Craig Chellstorp, and Michael Maxakuli. During that time I edited the Las Vegas Backgammon Magazine, and the Backgammon Scholar, and was in a position to read through all of Max's library, which was at that time the most complete backgammon collection in existence.
In those early years, I won the first Nevada State Championship (1984) and was runner-up to World Champion Joe Russell in the first Cavendish Invitational (1983). In the last decade, some notable wins included: US Open 1996, Midwest Championships 1996, Thai Open 1996, Land Of Lincoln Masters 1999, Pittsburgh Open 2001, Lacon Invitational 1999, along with innumerable runner-up or consolation wins, the two most recent being the Thai Open Last Chance 2001, and the Midwest Championships Consolation 2001.
My earliest backgammon writing was done for the Backgammon Scholar back in 1982. Since 1990, I have contributed to most of the newsletters and magazines, including: Chicago Point; Flint Area BackgammoNews; Hoosier Newsletter; Anchors; Backgammon Magazin; Hong Kong Newsletter; Netgammon Newsletter; GammOnLine; and now for GammonVillage. I have two backgammon books in print - "Can A Fish Taste Twice As Good?" (with Walter Trice), and "A Funny Thing Happened On The Way To The Four-Point!". My next book, "Penetrating Match Play - 5 Points With Which To Skewer Your Opponents", should be out later this year.
When not playing backgammon I write (books, movies, etc.), play blackjack, and travel, sometimes all three! I have been lucky enough to visit many exotic ports, and so far have not faced any trouble that time, immodium, or a good antibiotic couldn't cure.
For lessons contact me at: tobaksa@rocketmail.com
Jake Jacobs
Jake writes a monthly column for GammonVillage which is published every 15th. He won the 2001 American Backgammon Tour. His articles can be found in the Feature Columnist section.
---
Michael Meyburg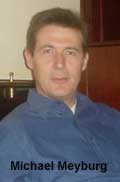 Michael Meyburg of Germany has won the Monte Carlo World Championship twice, first in 1991 and again in 1998. Michael's expertise in Backgammon has led him to success in many other live events around the world. His advice to new players is:
"Beginners have a lot of tools to improve their game. I think the best way to sharpen up their game is to read Magriel's book "Backgammon". It has been a while since he wrote it, but the strategies didn't change at all, so this book is still topical. Besides that, you need to practice much. A good way to practice is with the backgammon software "Mastergammon", which is a Snowie engine just to play backgammon. That is the basis to become better.
The next step would be to record and analyze your own matches, to find out what your typical mistakes are and how to eliminate them. That is a very hard step because you have to call your own play into question. At this time, Snowie Professional is a brilliant tool to improve and to learn from."
Or you can get private lessons from Michael Meyburg. Michael plays online at both Netgammon and GamesGrid and his rate is $100. per hour. For more details and information about live lessons please contact him at michael.meyburg@t-online.de
---
The BACKGAMMON ACADEMY

presents
The BACKGAMMON ACADEMY
A unique and fun learning experience...
The oldest and most popular game, brought to you by the leading authority of backgammon.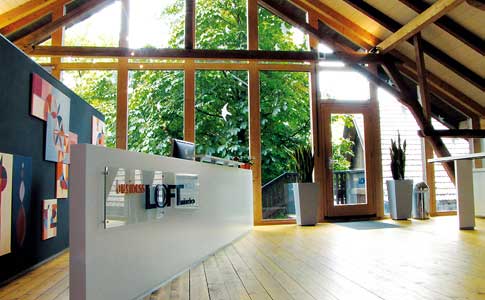 The Venue:
A stylish Business Loft in Munich, Germany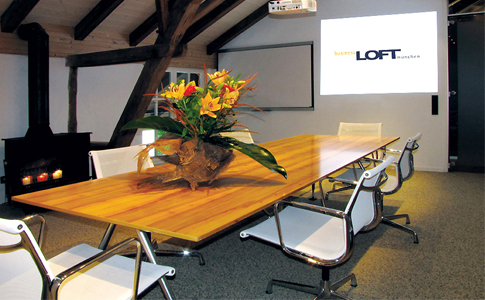 Audio-visual equipment:
Beamer, flipchart, whiteboard,
high speed wireless internet, backgammon teaching board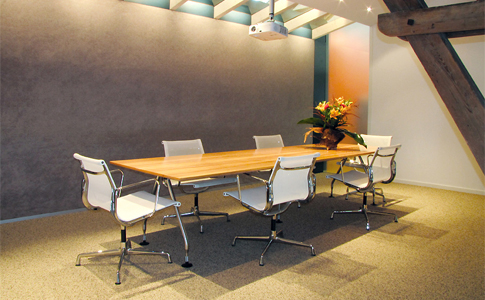 Small group of max. 10 students
Nice and affordable hotels & restaurants nearby
Hotels:
Insel Mühle ****
Hotel Zur Post ****
Hotel Neuner ***
Hotel Schleuse ***
Restaurants:
Restaurant & Biergarten Alter Wirt
Restaurant Weichandhof
Restaurant Sidharta
Restaurant Vino´s
Backgammon Theory
* 2 days of learning, 8 hours a day (English or German)
* History, Variations
* Basics, Pip Counting, Game Types
* Checker Play & Theory
* Cube Theory
* Match Theory
* Competition & Analysis
Fees
Basic fee: 390 € / Person (includes tuition, handout material, daily snack and soft drinks)
Package A: 490 € / Person (includes tuition, handout material, daily snacks and soft drinks, daily lunch and dinner)
Package B: 890 € / Person (includes tuition, handout material, daily snacks and soft drinks, daily lunch and dinner, 3 nights accommodation and breakfast in 4- stars hotel nearby)
All prices include 19% VAT
Questions?
To book your package or for further inquiries, please contact:

World Backgammon Association
Chiva Tafazzoli
-President-
Phone: +49-171-5422222
email: ckt@world-backgammon-association.com
---
Do you have a lesson you would like to share with GammonVillagers ? If so, please click on the "Submit a Lesson" link below. You will also have access to the Board-O-Matic program which allows you to include various graphical board positions to illustrate your concepts.
If you would like to offer Backgammon lessons on this page, please contact editor@gammonvillage.com